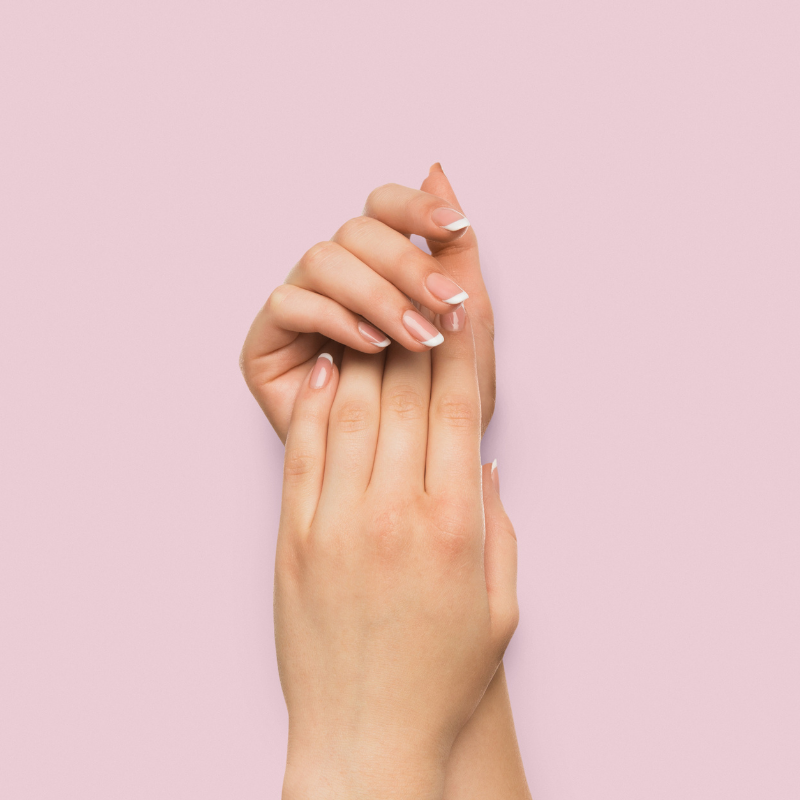 Cuticle soak, nails cut and shaped, cuticle treatment, light massage, and your choice of polish.

We use silky-smooth and hydrated gloves which are perfect for your dry skin. Adding a hot towel will surely make your hands feel great after 15 mins.

ORGANIC VOESH MANICURE

$40

Our 3-step mani kits will drift you away to dreamland for an ultimate relaxation experience. Adding a hot towel will nourish and destress both your moody and dry skin. You can choose between Lavender and Green tea.

Basic manicure and your choice of shellac/gel color that will last up to 2 weeks.
Soothing foot bath followed by the basic foot care of nails shaping, cuticle treatment, and smoothing of the callus. Finished with a relaxing foot & leg massage and nail polish of your choice.

The classic spa pedicure includes extra hot towels and cleaning foot scrub. The spa pedicure will hydrate and detoxify your feet. A tension-relieving mask is applied with a hot towel, and your feet are sure to say "thank you."

Codi's Premium Pedicure Collections are designed to help set your mind and create the perfect stress-relieving spa pedicure experience: relax, cleanse, soothe, and moisturize your feet with a therapeutic pedicure package, including Salt Soak, Sugar Scrub, Cream Masque, and Massage Lotion. Adding a hot stone massage and hot towels will definitely "make you day". You can choose different senses of Lavender, Peppermint, Honey and Milk, Green Tea, Cucumber.

VOLCANO COLLAGEN SPA PEDICURE

$65

Volcano Spa includes 5 steps: Detox Volcano Crystals, Detox Volcano Activator, Exfoliating Sugar Scrub, Collagen Organic Cream Mask, and Collagen Organic Massage Lotion. The fun "Volcano Eruption" releases luxury fragrance into the air, filling the room with alovely aroma. It will create an invigorating and detoxifying experience. The collagen in each package will surely help improve your skin's appearance and elasticity. Paraffin wax is applied to the feet, followed by a hot stone massage for a therapeutic experience and boosts moisture to help soothe dry skin. Different senses of Lavender, Orange, Honey and Pearl, Tropical, Romance, or Green Tea are available of your choice.

COSMO SERUM SPA PEDICURE

$85

A 6-step serum-based Cosmo Spa kit will give your feet a whole new level of cleansing, purifying, hydrating, and nourishing your skin. We have different choices to suit your needs: (1) Slimming & Firming which reduces fat & cellulite and locks in skin-benefiting nutrients from escaping the dermal layer for a firming effect, (2) Moisture Soothe which utilizes a bubbling mechanism where fine bubbles are formed, helping clean the pores and simultaneously delivers intense hydration to the skin, and (3) Serum Detox helps deeply detoxificare pores, skin surface odor control. The collagen gloves, the hot towel and the warm towel will surely make your feet feel fabulous.
Acrylic Fullset (reg.color)

$38

Acrylic Fill-in (reg. color)

$28

Acrylic Fullset (gel color)

$50

Acrylic Fill-in (gel color)

$40

Dipping powder with gel color

$50
Dipping Powder adding Tip

$50

Dipping Pink and White

$55
Gel add-on Mani or Pedi

$15
Special shapes ( Coffin, Stiletto, Almond)

$5
Gel Polish Change on Feet

$25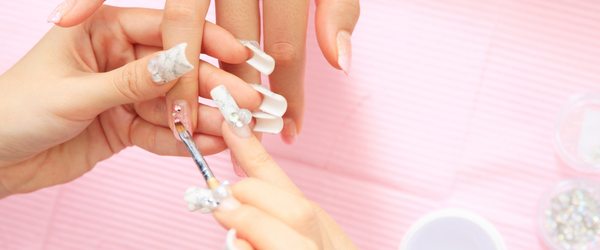 Brow lamination (last 6-8 weeks)

$90

Brow Tint (last up to 4 weeks on hair, 1 week on skin)

$20

Keratin Lash lift (last up to 6 weeks)

$100
Must have at least 40% retention for a fill.